Back to List
Tim McKee
Writer and managing editor of The Sun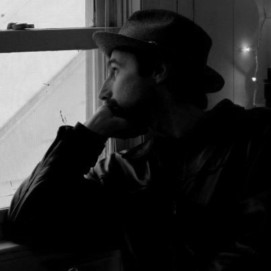 Born in New York City and raised in Los Angeles, Tim knew he loved words from the moment his mother noted his use of "crimson" to describe the color of a bear's blood in a wilderness story he wrote in fifth grade. Since then Tim has worked as a pizza-delivery boy, a basketball coach, a bank customer-service representative, a newspaper reporter, a hospital file clerk, a high-school and community-college teacher, an author, and now as the managing editor of The Sun. Somehow he's found time to write in the spaces between.
After graduating from Princeton in 1992 with a degree in history, Tim moved to post-apartheid South Africa, where he taught history and English at one of the country's first multiracial high schools. He returned to the U.S. to obtain his master's degree in journalism from the University of Missouri. He then moved back to Johannesburg, where he wrote the book No More Strangers Now: Young Voices from a New South Africa, which was an honor book for the Jane Addams Book Award.
Tim lives in Bynum with his partner, Anna Blackshaw, and their son, Rio. He can be found most evenings skipping rocks along the Haw River and contemplating the stories found on the trails and in the trees. Tim's writing can be found at www.thisverysecond.com.