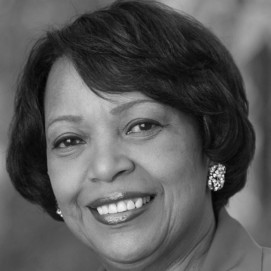 For more than 35 years, Sandra Hughes has been a familiar face at WFMY News 2. A history-making broadcaster, Sandra is the first African-American woman in the Piedmont to host her own talk show. She is the first African-American to host "PM Magazine" in the Southeast region.
Sandra started her career with WFMY News 2 in 1972 as a general assignment reporter. She became manager of WFMY News 2 community affairs department in 1985. At the same time, Sandra co-hosted "The Good Morning Show" with veteran Lee Kinard.
In 1990, she returned to the newsroom. She can currently be seen Monday through Friday on WFMY News 2 at 5:00, 6:00 and 11:00.