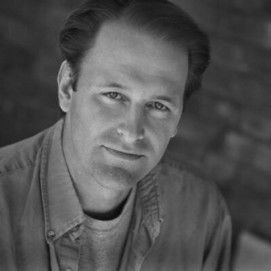 Michael Ruhlman is a well known author, food blogger, cook, and journalist who wishes to translate the chef's craft for every kitchen. He graduated from Duke in 1985 with a BA in literature, worked at The New York Times. He departed after fewer than two years to pursue a life of writing, travel and odd jobs, returning to Cleveland with his wife, Donna, a newspaper and magazine photographer, in 1991. Ruhlman found work at a local magazine covering arts and cultural scene and here began writing about chefs and cooking.
Ruhlman found out that the best things in life happen when you get carried away. He went into a culinary school to write about what it means to be a chef, and instead he became a cook, got a job line cooking, lucked into one of the great restaurants of the world to work with the chef on his book, and Ruhlman kept on writing about food. "I got carried away, and it's made all the difference." Ruhlman's main goal is to get people into the kitchen to cook, to try new things, learn, and have fun. The kitchen to some is a challenging place, but it should not be. With the right techniques, books, equipment, and attitude anyone can cook like a pro in their kitchen.
He has authored the popular culinary Chef series "The Making of a Chef", "The Soul of a Chef", and 'The Reach of a Chef". More recent books include "Ratio", which was endorsed by Alton Brown from the Food Network and "The Elements of Cooking", a handy food glossary. He has also co-authored a number of cookbooks with top US chefs such as "The French Laundry", "Bouchon", and "Ad Hoc' with Thomas Keller, "A Return to Cooking" with Eric Ripert, "Charcuterie"with Brian Polcyn, and "Symon Says: Live to Cook" with Michael Symon. You may have seen Michael on "No Reservations" with Anthony Bourdain, PBS' "Cooking Under Fire", and as a judge on Food Network's "Iron Chef America" and "The Next Iron Chef." Ruhlman has also dived into the digital world by authoring a Ratio app and the Bread Baking Basics app. In the fall of 2010 Ruhlman launched a line of kitchen products. His newest book "Ruhlman's Twenty: The Ideas and Techniques that Will Make You a Better Cook" will be available Fall 2011.
Currently Ruhlman is working on the follow up book to Charcuterie with chef Brian Polcyn, called Salumi and is working on the Bouchon Bakery cookbook.