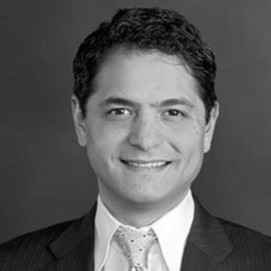 Mark Kleinschmidt has served on the Chapel Hill Town Council since December 2001. He is Chapel Hill's first openly gay Mayor and when elected to the Council, was the fifth openly-gay North Carolinian to be elected in the state's history. Mark Kleinschmidt was elected to his current position as Mayor in December of 2009 and is proud to be the first Mayor elected through the town's publicly financed Voter Owned Elections (VOE) program.
Born at Scott Air Force Base in Belleville, Ill., Mayor Kleinschmidt lived in Hawaii and New Mexico before moving to Goldsboro, N.C., at the age of 10. Mark resided in Goldsboro until 1988 when he left to attend UNC. Having moved around the country in a military family, Kleinschmidt considers his first experience with UNC and the surrounding community transformative, and as a result claims Chapel Hill as his hometown.
The Mayor began his career as a teacher. After graduating as a member of UNC's first Teaching Fellows class in 1992, he served as a social studies teacher at West Mecklenburg High School in Charlotte. In 1997, after being named by his peers as "Teacher of the Year," Kleinschmidt returned to Carolina to pursue a Law degree. Throughout his career, the Mayor has dedicated his life to public service. In 2000 Mark became a staff attorney at the Center for Death Penalty Litigation, representing indigent clients that faced execution throughout the state of North Carolina. In October of 2006 Kleinschmidt took the position of executive director of the Fair Trial Initiative(FTI), where he currently works when not engaged in town business. At FTI he represents several North Carolina capital defendants in post-conviction litigation in addition to recruiting and mentoring young attorneys in their development towards becoming practicing capital trial attorneys.
Throughout his professional life, the Mayor has served on numerous boards and organizations, including the North Carolina American Civil Liberties Union, serving as President 2008-2009; the International Network of Lesbian and Gay Officials; the North Carolina Democratic Party and Equality NC.
Mayor Kleinschmidt spends his free time with friends and family. His father, Jim Kleinschmidt, is a retired U.S. Air Force chief master sergeant and his mother, Marge Kleinschmidt, is a retired registered nurse. He has a twin sister, Michelle Kleinschmidt-Hoover, who lives locally on the Durham County side of town with her husband Greg and their cat Brando