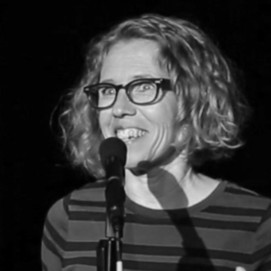 Sometime in the mid-1970s, Lisa Sorg was sitting with her father in the living room when he told her that U.S. 36, the two-lane highway near their home in Mechanicsburg, Indiana, straddles 40 degrees latitude. "If you follow that line to the other side of the Earth," he said, "you'll arrive in Madrid, Spain."
At that moment, she knew that someday she would leave Mechanicsburg, and never look back.
A journalist for the past 18 years, Lisa has traveled all over the world—although not yet to Madrid—has listened to people's stories and learned how to tell her own. She has written a travelogue about Cuba, news stories about murder, environmental articles about fracking and public interest pieces about society's most vulnerable people.
Lisa has won nearly 20 awards for her work, even though she failed creative writing in college because she slept in and didn't take the final. She graduated from Indiana University, but it took a really long time.