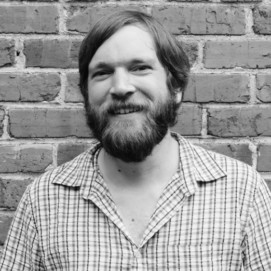 Jeff Crawford is an artist/producer from Chapel Hill, NC. Beginning in classical music, Crawford has gone on to be in bands such as SpencerAcuff, Roman Candle, and Max Indian, and released his first solo effort Something For Everyone in 2007. Recorded at Arbor Ridge Studios, Crawford's studio, the album was compared to Elliott Smith, The Shins, and Ricky Nelson, among others.

Since Something For Everyone, Crawford has continued his stints in Roman Candle and Max Indian, also splitting time with acts such as Thad Cockrell, Ryan Gustafson, The Sundowners, and Mount Moriah. In addition, over the past two years he has produced or recorded albums for Luego, The Young Sons, Bright Young Things, Tad Dreis, and more at Arbor Ridge Studios.

Currently Crawford is working on his second release Love Is The New Hip, expected to be released sometime in 2009. The album is based on The Four Loves by CS Lewis, with three songs devoted to each respective love. He is writing a blog on the process at 4loves.jeffcrawfordmusic.com. In addition, work continues on new projects at Arbor Ridge Studios, including film and video soundtrack scoring.