Back to List
Jane Borden
Author of I Totally Meant To Do That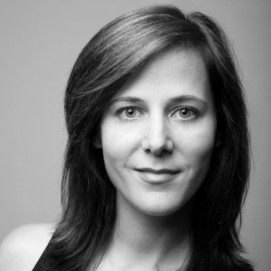 Jane Borden is an author, arts-and-entertainment magazine editor, and comedic performer. Her first book, a memoir in essays, titled I Totally Meant to Do That, was published by Crown in March 2011. Vanity Fair called it "affectionate" and New York Magazine deemed it "lowbrow-brilliant." The Brooklyn Paper announced Borden as "the new 'It' girl."
Her humorous writing has also appeared in The New York Times Magazine and Modern Bride, in two anthologies, and on Saturday Night Live. And as a comedian, she's appeared on Comedy Central and VH1, and performs regularly at storytelling and stand up shows, and in festivals.
Borden was a staff editor at Time Out New York for seven years, predominantly covering comedy and theater, and health and wellness. She appeared regularly on local morning news programs (NBC, Fox, CW) as a guest expert. And she's been fortunate enough to interview several of her heroes (Ricky Gervais, Christopher Guest, and Garrison Keillor, among many others). Visit Jane's website.