Back to List
Clare Fieseler
Founder/leader of The Duke/UNC Scientists with Stories Project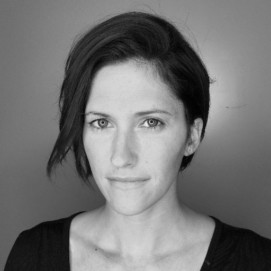 Clare grew up in a loud, Irish-Catholic family from Jersey, where stories and, of course, exaggeration know no bounds. Halfway through college, she opted out of an English major to study environmental science and policy. Her first job merged her two loves: the environment and story telling. She worked in wildlife film production at National Geographic, learning narrative through a lens. She eventually missed the exploration of science, and, in 2008, returned to school. Clare received a Masters at Duke University and currently pursues a PhD in Ecology at UNC-Chapel Hill.
Clare is a strong believer that the wonder of science can open eyes and minds. We have a shot at that if the next generation of scientists can learn to become storytellers. She, and a cohort of like minded PhD students, currently run The Duke/UNC Scientist with Stories Project. Planning audio/photography/film workshops for fellow students keeps her happily sleep deprived, while dissertation research keeps her grounded in what's most important.
Clare splits her time between DC and NC with her husband, who makes it all possible.