Back to List
Anna Fields
Author of Confessions of a Rebel Debutante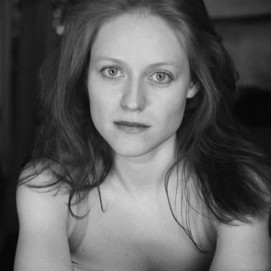 Anna Fields is a New-York based television writer, author, comedienne and Reluctant Debutante. As a native Southerner and Ivy League graduate, Fields is our present-day, quintessential Rebel Deb. Her intimate knowledge of cotillion, single-sex education and "Debbing" €" one of America's oldest, most exclusive rites of passage €" is first-hand and unsurpassed.
After Brown, she relocated to Los Angeles, where she continued her work in Television Packaging at International Creative Management, and then in feature development and production for Tapestry Films, Mandalay Pictures, and On the Lamb Productions before making the leap into Daytime.
Having been awarded a full Dean's Fellowship from the Rita and Burton Goldberg Department of Dramatic Writing, Fields completed her Master of Fine Arts degree in Playwriting at New York University. Her numerous plays have been staged and requested and/or produced by LaMaMa Etc., Manhattan Theatre Club, the Arizona Theatre Company in Phoenix, Theatre J in Washington, D.C., and the Magic Theatre in San Francisco, California. Confessions of a Rebel Debutante is her first book.