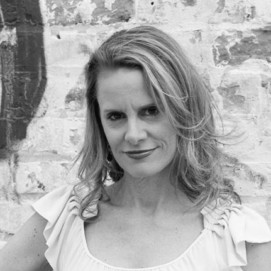 Amanda Lamb is veteran television journalist covering the crime beat for an award-winning CBS affiliate in the southeast. She is also the published author of three books with several more in the works. She writes in two completely different genres-true crime and parenting humor.
Her first book, "Smotherhood," (Globe Pequot, 2007) details the down and dirty journey of parenting through edgy, candid, humorous anecdotes from her life as a hard news television reporter juggling motherhood in all of its unfiltered glory. She has written a follow-up to this book called "Girls Gone Child" and am is actively seeking a publisher for this manuscript. She has also started on a third book in this genre detailing the spiritual journey between a parent and a child.

Her new true crime book, "Evil Next Door," (The Berkley Group, a division of Penguin Putnam) about a 2002 rape and murder investigation in Raleigh, North Carolina, hit store shelves in April, 2010.

IN 2008, The Berkley Group published her first true crime, "Deadly Dose," a story about a woman who murdered her husband with arsenic and eluded capture by police for more than four years. Her next true crime book, "Love Lies," is scheduled to be published in May 2011.

Amanda also appear on news magazine programs on CBS, FOX News, CNN, the Oxygen network, and the Discovery Channel.

For more about Amanda check out her website at www.alambauthor.com or her Facebook fan page at http://www.facebook.com/AmandaLambAuthor#!/pages/Amanda-Lamb/14651775812.