Parking, Arrival, and Safety at Into the Wild
Into the Wild is a departure from most of the shows The Monti produces. For starters, The Forest Theatre is just an old emptied-out stone amphitheater with very few considerations for the flow of people in and out of the venue.
So we are going to spend a little time giving you as much information as we can to help your arrival and enjoyment of the event.
Parking
The diagram below shows that The Forest Theatre (123 S. Boundary St.) lies at the intersection of Country Club Rd. and S. Boundary St.. Up the street from the theatre is a surface lot (called Park Place Lot) on the corner of S. Boundary St. and Park Place.
Park there and walk to the theatre where you can check in with one of our friendly volunteers.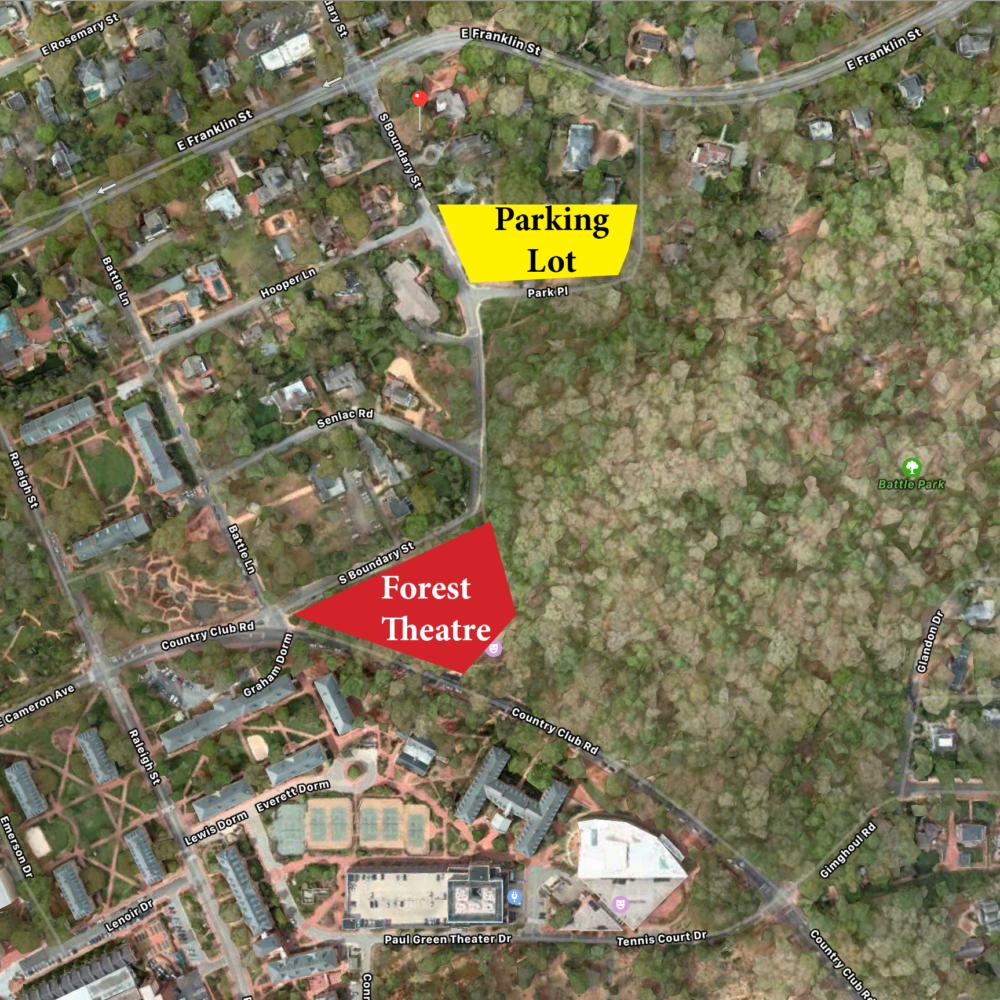 Arrival
There are two ways to enter The Forest Theatre: from the top of the theatre off of Country Club Rd and from the bottom on S. Boundary St.. Either side, you will need to check in with our team, and we will have plenty of volunteers to orient you towards seating, food trucks, and port-o-potties once you come in.
6pm Doors open
6:30pm Music from Katharine Whalen
7:30pm Storytelling
Enjoyment/Safety
The amphitheater is magnificent, but keep in mind that the seating is pure rock. Feel free to bring cushions or a chair. There will be food trucks on the lower part of the theatre. Feel free to purchase what you like or bring your own picnic.
IMPORTANT: we are bringing in specific lighting for the show, but it will be a good idea for you to bring at headlamp or flashlight for intermission and the end of the night. And watch your step!
SEE YOU AT INTO THE WILD!!!